Kitchen Showroom & Design Center – Christiana, PA
Working with EXPERTS can save TIME & MONEY and our Kitchen and Bath Design Team is ready to serve your needs. At Walter & Jackson, quality and service are not merely words; they reflect the values which this company has been built on. Inspiration can be found in our showroom by visiting our wide range of displays. Our staff is prepared to offer you the best service available:
Design Service & Support
Personal Consultations with Experienced Professionals
Estimating for Budget and Timeline Planning
Coordinated Planning with Contactors
Jobsite Measuring & Visit
Appliance & Detailed Space Planning
Customized Renderings & Plans
Quality Manufacturers
Whether you want contemporary or traditional, formal or casual, country or town, we can guide you to your dream kitchen. We understand that the kitchen is the Heart of the Home and we will do everything we can to make sure that your kitchen from W&J is the heart of your home.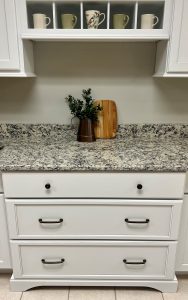 Kitchen Showroom & Design Center
(610) 593-5195  |  Fax (610) 593-2893
Hours: Mon-Fri. 8:00am-4:00pm
*After hours appointments available upon request